Are you a student or someone who is venturing out to explore a stable career path that exponentially grows? Or are you looking for a career change to beat the humdrum of tedious tasks that also rewards abundantly?
We are here to share 2024's top 5 jobs that you should consider to accelerate your career.
But before that, let's take a quick look at some factors you need to keep in mind while choosing a career.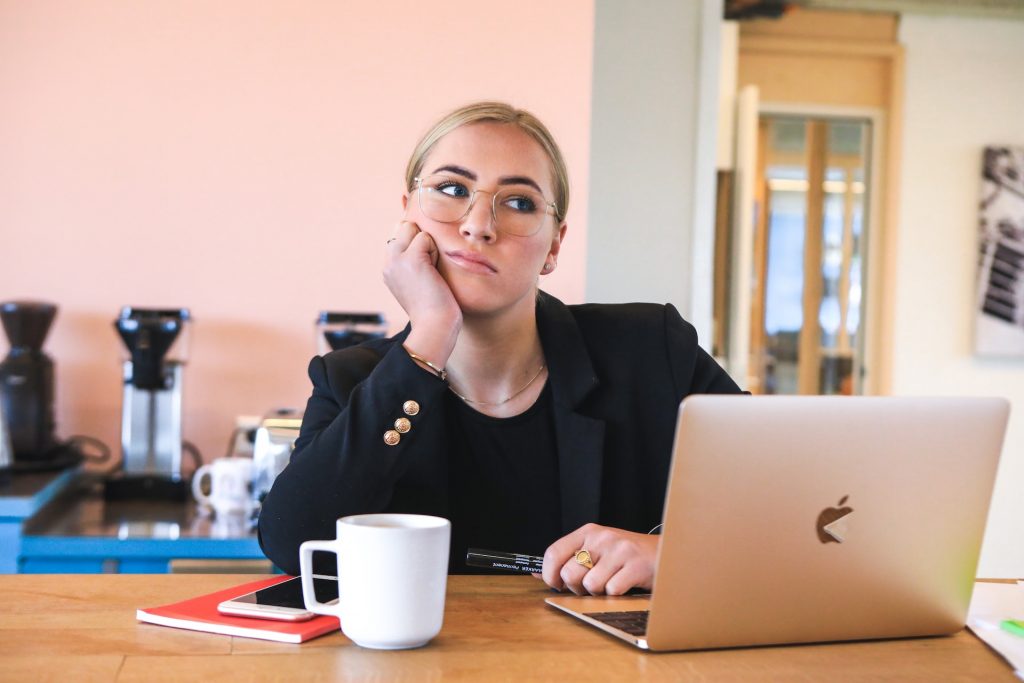 5 Key Considerations While Choosing A Career Path
If your motto is "love what you do and you'll never work", then it's important to align your career to your passions and interests. While it's true that our careers are the solution to earning our bread, butter, and more, it's also essential that we enjoy the work. Consider the activities and hobbies that get you excited when deciding your career path. This not only ensures satisfaction in your work but also guarantees success.
Analyze your personality traits. Maybe you are good at communication, or maybe you are a problem-solver. These traits come in handy at your job too and can be applied at different levels based on the work and also help you stay confident on the job. With a thorough understanding of your strengths, you can narrow down your career options and land a job that best suits you.
With the shortlist of career options in hand, you can now analyze the market and its demands for these options. You can do this by studying job trends, looking on job portals for jobs with more vacancies or government labor websites like the U.S. Department of Labor's CareerOneStop. Additionally, you can consult your network to understand types of job roles across multiple organizations or a career advisor who can provide one-on-one guidance. You could also use work analytics tools like LinkedIn Workforce that gives you an insight into hiring trends and skills in demand.
While deciding on a career path, we often fail to consider the basic albeit important factor that determines not just our lifestyle but our functioning at work too. With some jobs, you will be required to work long hours, travel often, or work at odd timings. You also have jobs that offer more flexibility and other benefits. Choose what suits you best, but do make sure you get sufficient time for yourself and your family to ensure a balance.
Assess your skills and your academic background while choosing your career. Some jobs require additional training or certification courses to be considered for the role, while some would require on-the-job learning. Be prepared to invest in the necessary learning and education to get your dream job.
With these factors taken into consideration, you can now make more informed and strategic decisions regarding your career path.
What Are The 5 Best Jobs In 2024?
1. IT Professionals
A career in IT continues to reign supreme for a plethora of reasons and will continue to be so in the coming future too. The rapid technological advancements in various fields give rise to the need of creating, maintaining, and securing technology. With AI taking over the world, most industries are going through a digital transformation, all of which is backed by the IT sector. After the COVID-19 pandemic, there has been a large rise in working through remote and cloud systems that the IT industry has made possible. With the evolving technology, IT infrastructures are seeing a rapid metamorphosis whether it is the servers, networks, software, or hardware. It can also be observed that the demand for mobile apps for every service is rising. IT professionals can expect global opportunities with increasing demand and flexible working options across multiple nations and niches.
You can choose from a diverse range of career options within the IT domain—software development, cybersecurity, data analysis, network administration, and so much more. The IT sector enjoys a relatively higher and competitive income and will continue to be a high-growth career that is constantly evolving.
2. AI and ML Engineers
While being an Artificial Engineer or a Machine Learning Engineer can be considered a part of IT professionals, it deserves a special mention as the field is branching out to be an individual and important niche of professions. AI and ML are spearheading technological advancements in today's world with industries venturing into modern technology—be it healthcare, automotive, finance, education, hospitality, or e-commerce. Organizations are using AI to optimize their businesses and improve their workflows, decision-making, and customer experiences. AI and ML engineers are also constantly working on creating, maintaining, analyzing, and extracting the enormous volumes of data generated in the current digital era. Apart from becoming the most powerful tool that runs businesses across the world, AI also aims to address environmental challenges through methodologies like reduced use of energy, optimized resource management, and decreased wastage.
So, if you are looking for a high-demand career that allows you to continuously learn and grow as well as fetch you a competitive salary, being an AI or an ML Engineer could just be the job for you!
3. Data Scientist
ChatGPT has become the go-to tool for many across the globe, and we all absolutely love it for two main reasons:
– the massive volumes of data it houses, which it simplifies and presents to us
– the personalized user experience
Both these reasons are made possible largely by a data scientist. With the tremendous explosion of data today, a Data Scientist plays a pivotal role in gathering, organizing, analyzing, and extracting data to actionable insights at different levels for every industry. Organizations can enjoy the competitive edge with these data-driven insights to make strategic and informed decisions. Data Scientists play a key role in developing and implementing AI and ML models. Another major role that data scientists are a vital part of is Predictive Analysis. Whether it is predicting the future market trends, anticipating consumer behavior, or forecasting market changes, organizations can be well-prepared for the outcomes through predictive analysis. Data Scientists also ensure data privacy and ethical dealing of data. With an increased global demand and a high pay for these specialized skills, you can expect a promising future with Data Science as a career.
4. Digital Marketers
With the evolving digital era, an online presence is of ultimate importance. Everything is now available at your fingertips, thanks to apps and the internet, which only makes the competition enormous. It's not just enough to establish a Brand presence, it has become crucial to also maintain it on a daily basis. Businesses have eventually switched to e-commerce, and digital marketing makes the promotions and sales possible. Digital marketers also help analyze online data, market trends, and consumer behavior through social platforms that help a business make informed decisions to progress. Whether it is SMM, SEO, PPC, or e-mail marketing, a digital marketer is able to reach a large portion of the target audience through strategized campaigns. A digital marketer is also responsible for data privacy and compliance and providing strategic solutions based on consumer trends. Skills like content creation, visual and design skills can highly boost your portfolio in the field of digital marketing, despite being separate professions themselves. If you enjoy constantly evolving and learning new skills that match the pace of the rapid trends of the digital landscape, Digital Marketing is an exciting and promising path to choose.
5. Human Resources Specialists
Human Resources professionals are the backbone of the workforce of any organization, irrespective of its size, niche, or location. From being a primarily administrative role, HR professionals now play a strategic role in an organization, through their involvement in talent management, workforce planning, employee wellbeing, and more. HR Specialists play a crucial role in not just recruiting the top talent for an organization, but also in maintaining diversity and inclusion within the company. They also ensure the organization is compliant with the Labor Laws and employment policies—a critical factor for risk management. They also play a pivotal role in maintaining policies if an organization chooses to adapt to remote or hybrid work models, keeping in mind the organization's work processes, requirements, and the wellbeing and comfort of the employees. HR Specialists are known to resolve conflicts between or within the teams and maintain harmony between employees. They also have to cater to the collective skill set of the organization through training and development programs. They are highly responsible in keeping an employee satisfied. So, if you are a people's person who is capable of providing quick resolutions and maintaining harmony amongst people, becoming a Human Resources Specialist can be quite rewarding, as the opportunities are many.
Some of the other career paths that will see a boom in 2024 include healthcare professionals, sales managers, lawyers, finance administrators, civil engineers and architects, real estate marketers, educators, and content creators. While we believe these are five high-growth careers for the year 2024, we'd also like you to keep in mind that choosing a career path is not a one-time decision. You can discover your strengths as your skill set expands and navigate towards a promising career based on emerging professions.
Sign up with us and join our elite talent network, where we help empower your career growth and pave the way to a brighter professional future!